General Contracting & Other Professional Services
We offer a wide range of general contracting and other services to meet all your home renovation needs. We are a team of skilled professionals who are passionate about delivering top-notch workmanship and excellent customer service. Here's what we offer: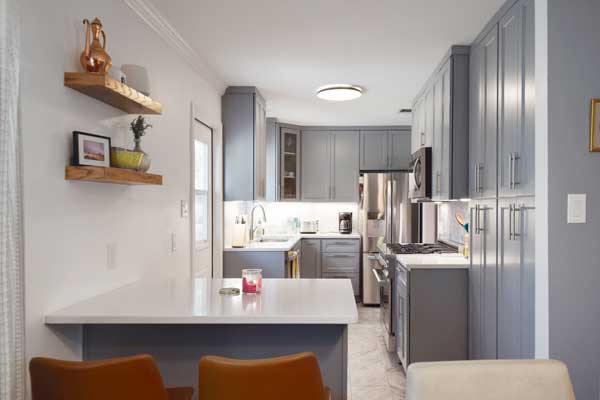 Kitchen Remodeling
Your kitchen is the heart of your home, and we understand how important it is to create a space that is both functional and beautiful. Whether you want to update your countertops, install new cabinets, or create a whole new kitchen layout, we can help. We'll work with you to design a custom kitchen that fits your style and needs.
Bathroom Remodeling
Your bathroom should be a place of relaxation and rejuvenation. If your bathroom is outdated or no longer functional, it's time for a remodel. We can help you transform your bathroom into a luxurious spa-like retreat. From updating your shower and bathtub to installing new flooring and lighting, we'll take care of everything.
New Home Construction
Building a new home is an exciting and significant investment. We'll work with you every step of the way to ensure your new home is built to your exact specifications. Our team of experienced professionals will make sure that your new home is constructed with the highest quality materials and workmanship.
Home Renovations
Renovating your home can add value and improve your quality of life. Whether you want to update your home's exterior or remodel your interior spaces, we can help. We specialize in home renovations of all sizes, and we'll work with you to create a space that meets your needs and exceeds your expectations.
Outdoor Living Spaces
Your outdoor space is an extension of your home, and we can help you create a beautiful and functional outdoor living area. From decks and patios to outdoor kitchens and fire pits, we'll design and build an outdoor space that you and your family will love.
General Home Contracting Work
In addition to our specialized services, we also offer general contracting work. Whether you need roofing repairs, new siding, or other home maintenance services, we've got you covered. Our team of experts can handle all your home contracting needs.
Contact Us
Ready to get started on your next general contracting or home renovation project? Contact us today at (210) 455-0502 or email us at frankangel@abrforyou.com to schedule your consultation. We'll work with you every step of the way to ensure your project is a success.